Behind the Scenes - miPod
The new owners have arrived at Robson Arms, and all they brought with them was an isolation tank. When this item came up in the script for episode one, it was a puzzler. So the art department set to work figuring out what one these devices looked like, and how we might get one.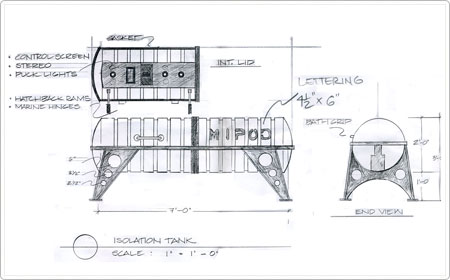 We found some cool manufactured ones but they were out of our price range and our continent. So, we set about building our own. We liked the idea of something stylishly future-past: it had to hold water and our audience's attention.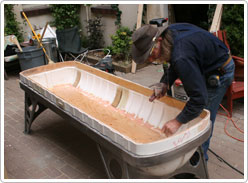 We needed a basic pod to build the tank, so Grant Pearse the Production Designer contacted Greg Williams, a friend of his who works with a tug boat company, in hopes that he might know where we could find one of those fiberglass canisters they pack life rafts into. With his lead, the props department set out to find a canister long enough for a person. Sadly we could not lay our hands on a 100 person canister that would have been big enough, but were able to find 2 that could be fused together by our Construction crew.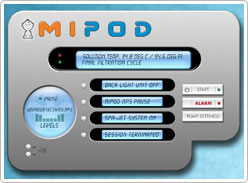 Construction and paint then set about making it stable, waterproof, and stylish. We designed a futuristic support structure and had them fabricated from stainless steel. It turned out they looked so good we abandoned the original paint job and clear coated it. We had the interior painted with a tinted truck bed liner. Installed a control panel, fabricated hinges and wired in some puck lights. Props found a cheap LCD display screen, and Neil Westlake set about creating an image that would look like a touch screen control panel.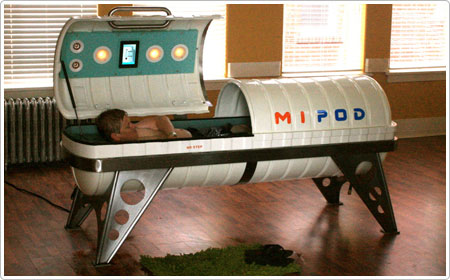 Ta-da! In about as much time as it takes to holiday in San Miguel de Allende, Mexico, we had a miPod for Chuck Hoskins at Robson Arms.