Behind the Scenes - Props to Props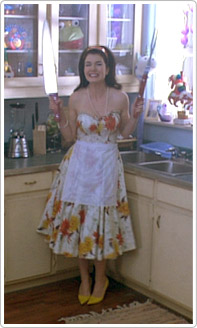 It's a bit confusing at first, the difference between Props and Set Decoration -- sometimes three chairs at a table are Set Dec and the fourth is props. Huh? Confused? Well, here are a few easy tips for figuring out whether you're looking at a prop or not:
If an actor interacts with an object -- touches it, picks it up, hurls it across the room -- it's a prop.
If the writer or director has suggested use of a product that is impossible for the clearance person to receive permission for because said product is portrayed in a negative or disparaging manner, a counterpart will be created by the Props Department. Ergo, it's a prop.
If an object is specified in CAPITAL LETTERS in the script, it's a prop.
If the product label makes you chuckle with glee, it's a guaranteed to be a prop.
Tyler Smith and Dave Righton, our Props Department, work incredibly long hours to create all the props that play in Robson Arms. This is no easy feat considering Props has had to produce such random things as: a giant fork and knife set, a cartoonish severed limb, a fake skunk, fake dead pot plants, real potted plants with smash-safe ceramics, bungee equipment, head braces, vibrators, cigarettes, firecrackers, and an endless array of products that we'd never stand a chance at clearing.
So Props came up with their own line of products under the name Tylangoo. It's a brand name we've come to know and trust, but not one we usually sample. As you'll see by their list of ingredients, sometimes Tylangoo products aren't always the most savoury or sanitary. Warning: sometimes, they're just plain explicit.
Fluffy Puffs Cookies, which were used through out Season 1 by Janice, Henry & Yuri.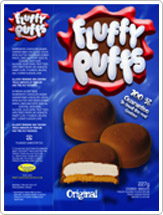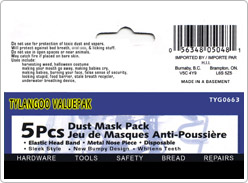 The Dust Masks from episode 203 "I Did Not Have Sex With That Woman." Bobbi buys these dust masks after suspecting the walls of her apartment are coated with lead paint.
Hand cream from episode 203 "I Did Not Have Sex." Bobby uses this product to assist in pleasuring himself in the bathroom.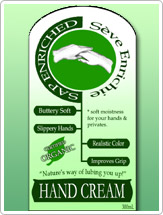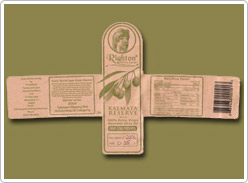 Olive oil from episode 204 "Saultology," featuring co-props master Dave Righton as the Greek oil Adonis, used while Geoff is making a salad while Stanley makes salad dressing.
Gherkins featured in episode 205 "Mr. Lonely" and episode 204 "Saultology" and used throughout Season 2. Dr Wainwright is found dead in his apartment after choking on these mini pickles.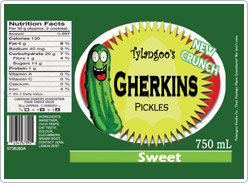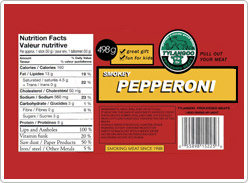 Pepperoni from episode 205 "Mr. Lonely." Fred nearly chokes to death on a piece of pepperoni (deleted plot point).
Ramen noodles from episode 207 "Misery Inc.," featuring co-props master Tyler Smith as Emporer Tylangoo. Sault tries to haggle over the price of these ramen noodles at the Pendrell Market. Props had to create their own version of ramen noodles after our clearance department had problems clearing a proper brand name because the companies are mostly all based in China.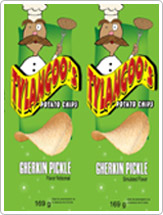 Reconstituted chips from episode 207 "Misery Inc." Sault & Perry make fun of these chips in the Pendrell Market.
Mint tin from episode 204 "Saultology." Nick uses this to keep his emergency 'spliff' in. Carol uses the same mini mint tin to store her joints from episode 208 "Daughter of Frankenstein."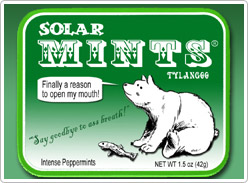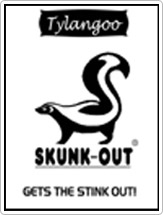 Skunk Out from episode 209 "Wayne's World." After Bobby gets sprayed by a skunk, Bobbi uses Skunk Out in the laundry room to get the stink off.